ACCURACY. REPEATABILITY. SPEED.
UltraFlow V3 RT is LeakMaster's latest mass flow leak testing innovation, specifically designed for easy integration into small spaces, creating ease of viewing and operation for the user. When your application requires extremely fast cycle times, we're confident in saying UltraFlow is the fastest, most repeatable way to leak test,…period! The UltraFlow is ideal for quickly testing large parts yet versatile enough to test small parts. Optional Ethernet/IP or Profinet module allows for seamless integration into PLC controls systems, eliminates I/O wiring, reduces start-up time and hardware cost. Provides ultimate control and the ability to capture valuable leak rate data for data collection systems, critical for today's production environment.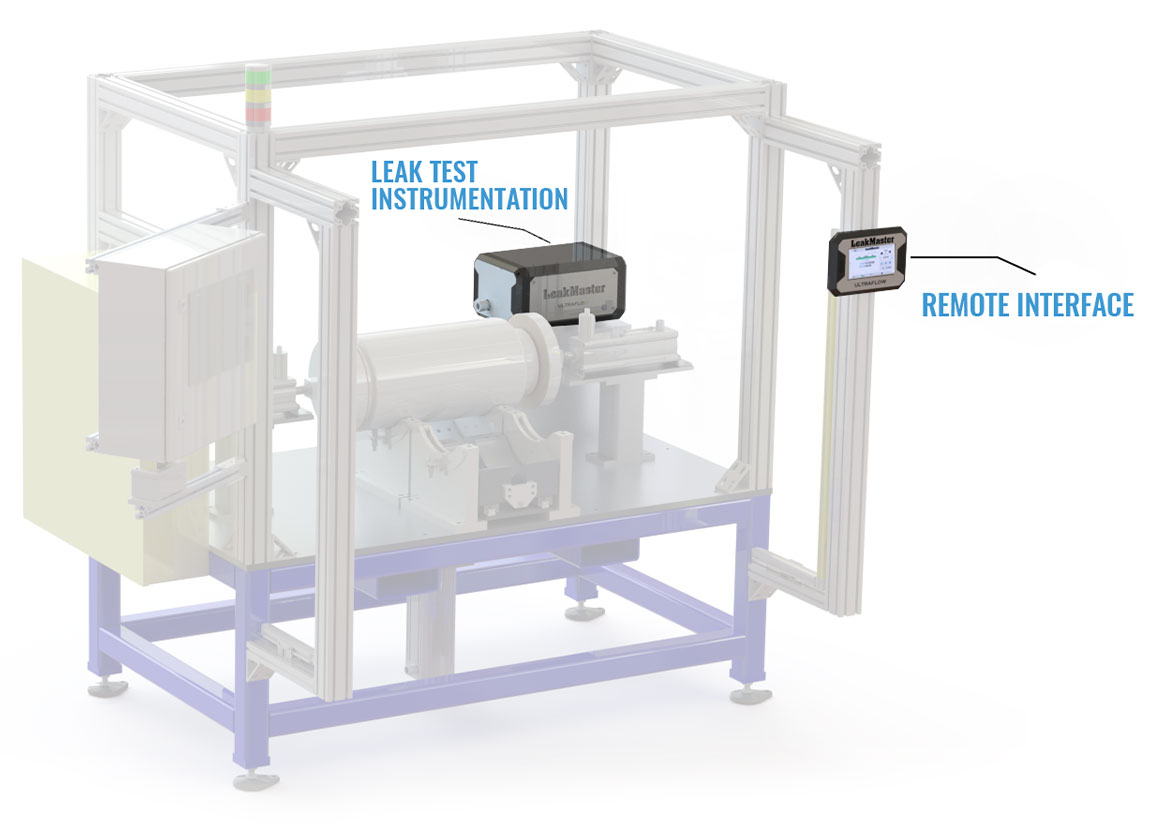 INTRODUCING OUR FIRST REMOTELY MOUNTED LEAK TEST INTERFACE DESIGNED FOR EASY VIEWING AND OPERATION.

NEW AND IMPROVED EtherNet/IP FEATURING "SLAVE MODE"
PROGRAMMABLE ELECTRONIC PRESSURE REGULATOR
DIGITAL MASS FLOW SENSOR WITH BROAD TESTING RANGE
NEW PRESSURE DECAY MODE FOR MICRO LEAK DETECTION
LED STATUS INDICATOR
DUAL ACCESS DOORS FOR FLEXIBLE MOUNTING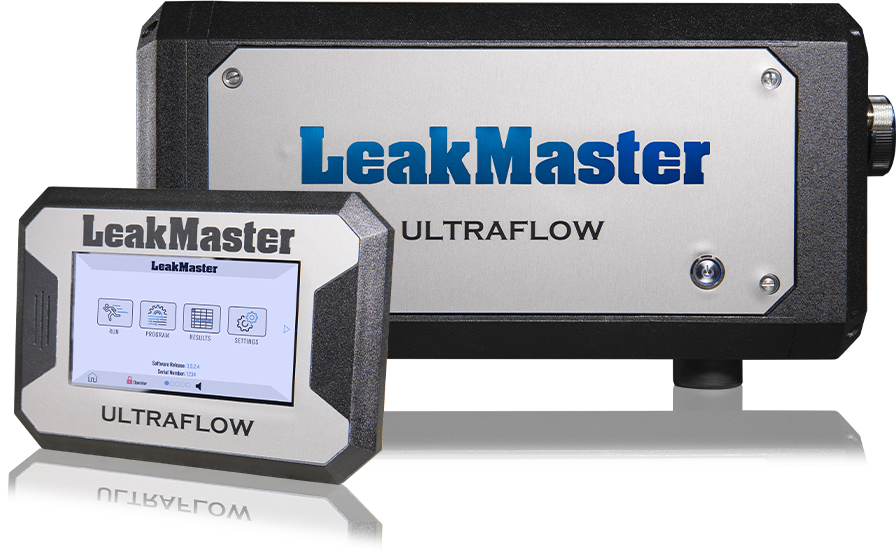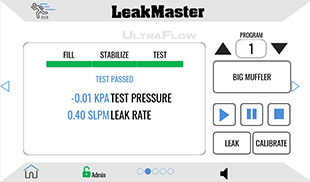 – The large, touchscreen display makes leak testing effortless.
– All pass/fail and in-process information are clearly displayed for easy viewing.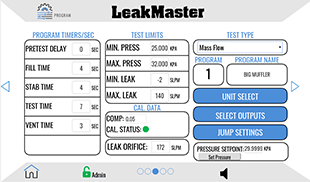 – The easy to understand layout reduces set -up time, builds confidence, and eliminates confusion.
– The intuitive design gives unparalleled control, without multiple set-up screens.
– All leak timers and limits are clearly presented in their proper order.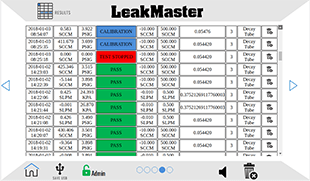 – Built-in data collection with auto save for proven, effective data collection; without hassle.
– The information is saved as a CSV file for viewing in Microsoft Excel or other text viewers.
Available Leak Test Modes
Leak testing is determining whether a product passes a specified leak limit. Leaks occur when a gas or liquid can escape a product caused by holes, cracks, insufficient seals, or permeable areas in a product due to defects in the manufacturing process. There are several different types of leak testing technologies available that can be implemented for specific applications. The chart below shows the different test types available for the Ultraflow V3 RT leak test instrument.
| | Standard | Optional |
| --- | --- | --- |
| Programs Per Channel | 999 | |
| Number of Channels | 1 | |
| Mass Flow Sensor | 0-200 SLPM | 0-250 sccm, 0-750 sccm, 0-10 SLPM, 0-100 SLPM, 0-200 SLPM, 0-300 SLPM |
| Inputs | (16) 24VDC PNP | |
| Outputs | (16) 24VDC PNP | |
| Communications | Digital IO | Ethernet IP®, Profinet®, RS-232 |
| Data Collection | USB Flash, FTP | MasterCloud™ |
| Pressure Range | 0-15 PSIG | 0-30 PSI |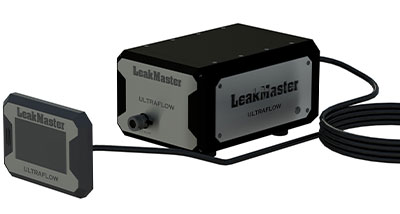 Learn more about the LeakMaster Ultra V3 RT
Contact us today to discuss your leak testing application.