COVID-19 VENTILATOR LEAK TESTING
Many manufacturers are stepping up and retooling their plants to produce respirators, ventilators, gas masks, pressurized face masks, and other breathing assistance/protection equipment to help combat the Coronavirus/ Covid-19 outbreak. Most of this respiratory equipment needs to be leak tested to ensure that product will function as designed. LeakMaster is currently expediting production on vacuum decay and pressure decay leak test instruments during this time to quickly fill the demands for these urgent applications. Any vacuum decay or pressure decay leak test applications for projects associated to combatting the Coronavirus outbreak are being prioritized and moved to the front of our priority list when filling orders.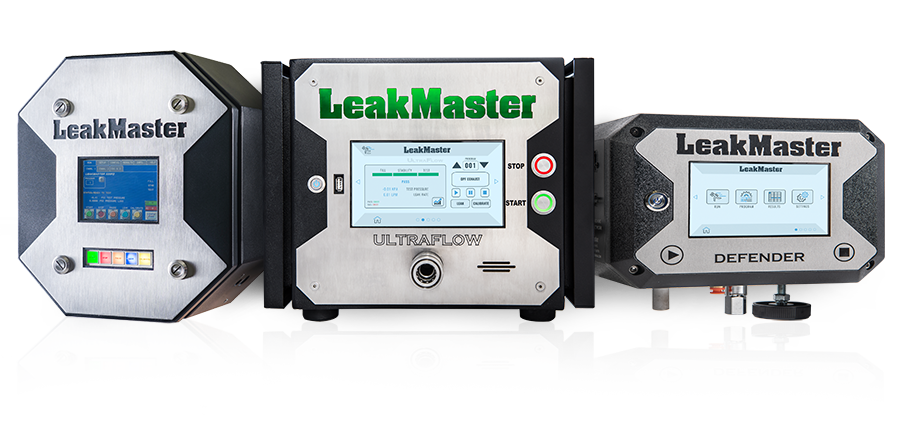 As an industry leading provider of air leak test instruments and automated leak testing systems, our experienced team of experts work with manufacturers to determine the best leak detection methods for a specific application. LeakMaster has built its reputation on innovating the industry's fastest and most repeatable leak testing equipment. It's a well-deserved reputation they pledge to maintain by continuing to provide innovative leak testing solutions.
Finally, a compact economical pressure decay leak tester, with all of the integration features expected! Defender comes standard with Ethernet/IP. This is the best value of any pressure/vacuum decay leak tester on the market!
The UltraFlow V3 is LeakMaster's latest mass flow leak testing innovation specifically designed to reduce cycle time and improve repeatability. Flow sensors ranges from 0-200 sccm up to 0-300 SLPM enable the UltraFlow to quickly test large parts yet versatile enough to test small parts.
The UltraFlow V3-RT is LeakMaster's latest mass flow leak testing innovation with a user friendly mounting configuration. The separate Remote Interface allows the user to keep the interface very close to the operator while placing the leak test instrumentation wherever it is needed. Flow sensors ranges from 0-250 sccm up to 0-300 SLPM enable the UltraFlow to quickly test large parts yet versatile enough to test small parts.
For grueling production environments and automated leak test stations, the LeakMaster 700 Series Machine Mount is the ultimate configuration. It is available in pressure decay, differential pressure, and mass flow leak testing configurations.
You can trust the LeakMaster 700 Series Benchtop configuration in the most critical applications. It is the go-to configuration for laboratory environments, medical (device) leak testing, and manual leak test stations. The LeakMaster 700 series is available in pressure decay, differential pressure, and mass flow leak testing configurations.
For calibrated leak standards(leak orifices) LeakMaster is one of the top providers in the industry. LeakMaster takes great care to manufacture each leak standard to the specific flow rate and test pressure of each distinctive leak testing application.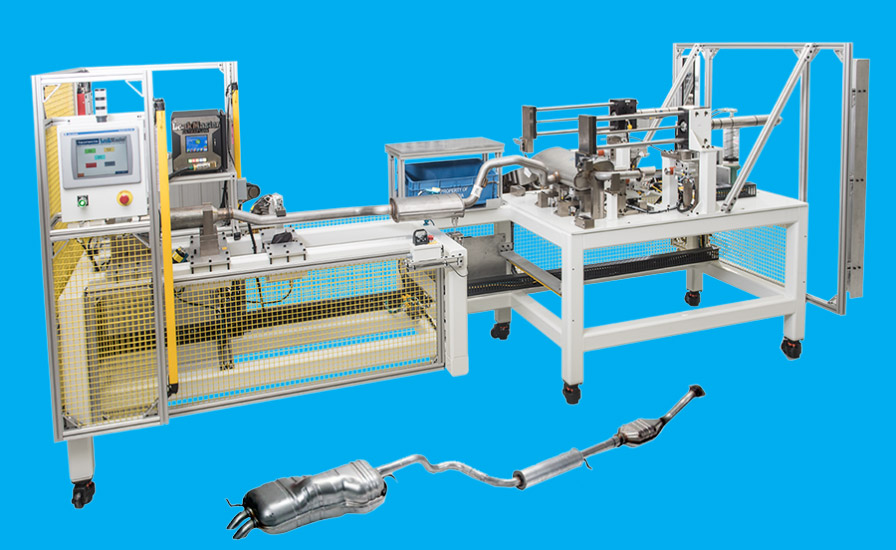 LeakMaster has completely revolutionized air leak testing for the exhaust and emissions systems industry. Their UltraFlow instrument has proven to be the fastest and most repeatable instrument on the market today, cutting most exhaust leak test cycle times in half when compared to their nearest competitor. LeakMaster has become known for its immense experience in developing leak testing systems for the highly-regulated emissions systems industry.
LeakMaster doesn't work for you…they work with you. Leading manufacturers of Automotive and Drive Train systems collaborate with LeakMaster and depend upon their expertise to produce leak testing equipment for Automotive Engines, Transmissions, Diesel Engines, Castings, and Drive Train Systems. LeakMaster's team experts have been tested and proven that they have the knowledge and experience to tackle the most complex leak testing applications.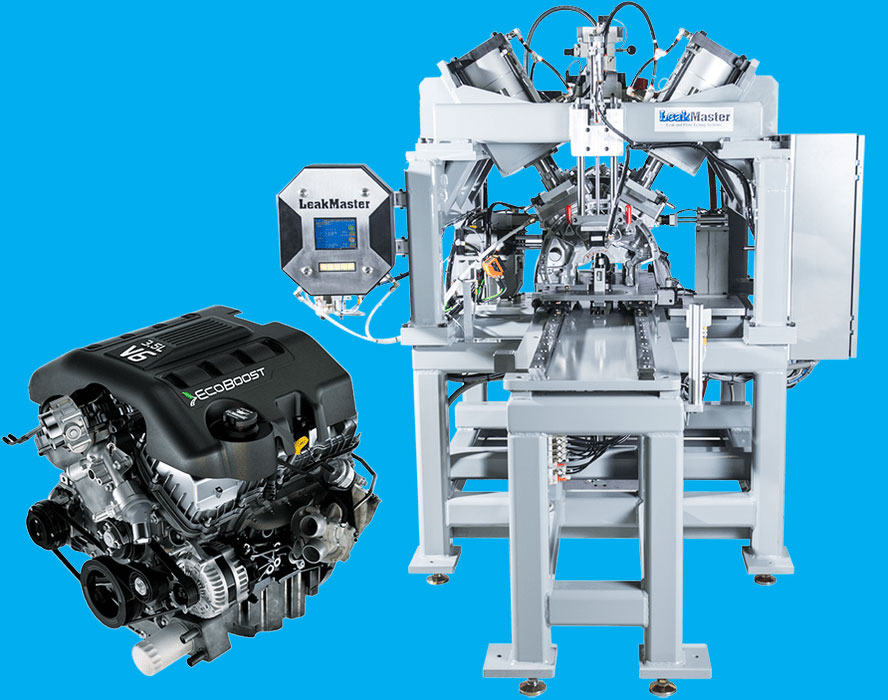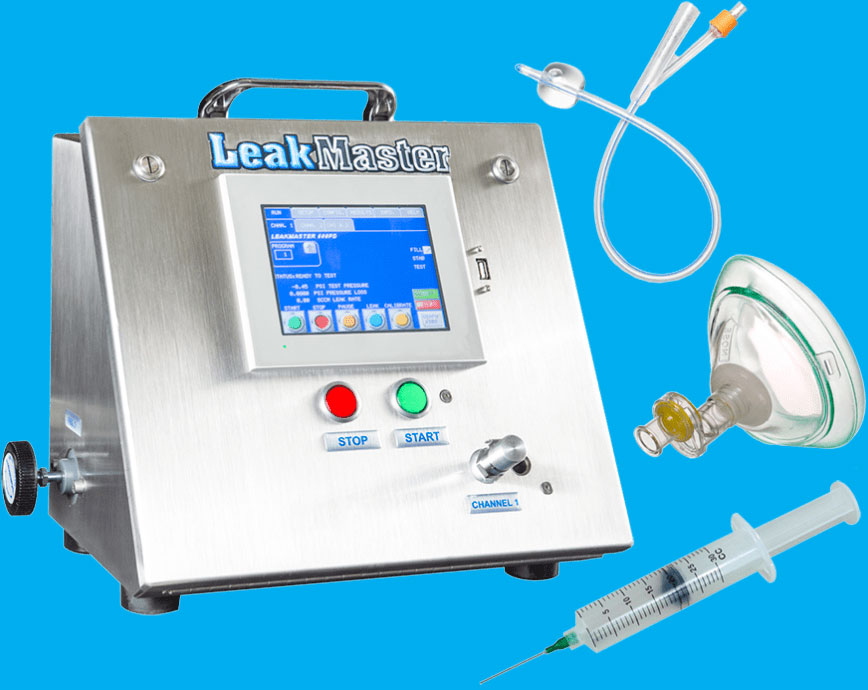 The medical industry has entrusted LeakMaster with providing their leak testing instruments for years. Some medical leak testing applications include, syringe leak testing, IV leak testing, respirator devices, and fluid bags. LeakMaster is continuously developing and adapting the latest leak testing technologies to optimize quality control and maximize production rates for its medical industry clients.
The ATV/UTV Offroad Vehicle Industry cannot afford to allow defective units to leave their manufacturing facilities. That's why they depend upon LeakMaster as a leading resource for leak testing instrumentation and automated leak testing machinery. From engines to coolant systems, LeakMaster has the leak testing solutions capable of finding these defects before each vehicle is shipped.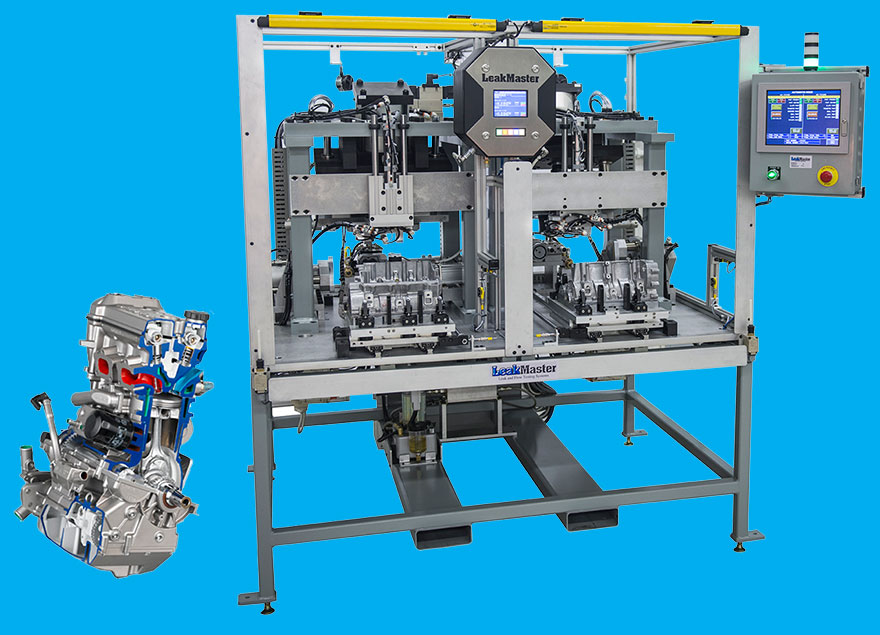 Superior fuel delivery is one of the most critical elements in the world of automotive manufacturing. For that reason, LeakMaster has been trusted by major automotive manufacturers to provide instruments for automotive fuel system leak testing applications for many years. Some of the critical testing applications include, gas caps, filler tubes, vent tubes, fuel tanks, intake manifolds and fuel rails. LeakMaster leads through innovation, by continuously developing and adopting the latest in leak testing technologies in order to minimize warranty returns and reduce leak test cycle times.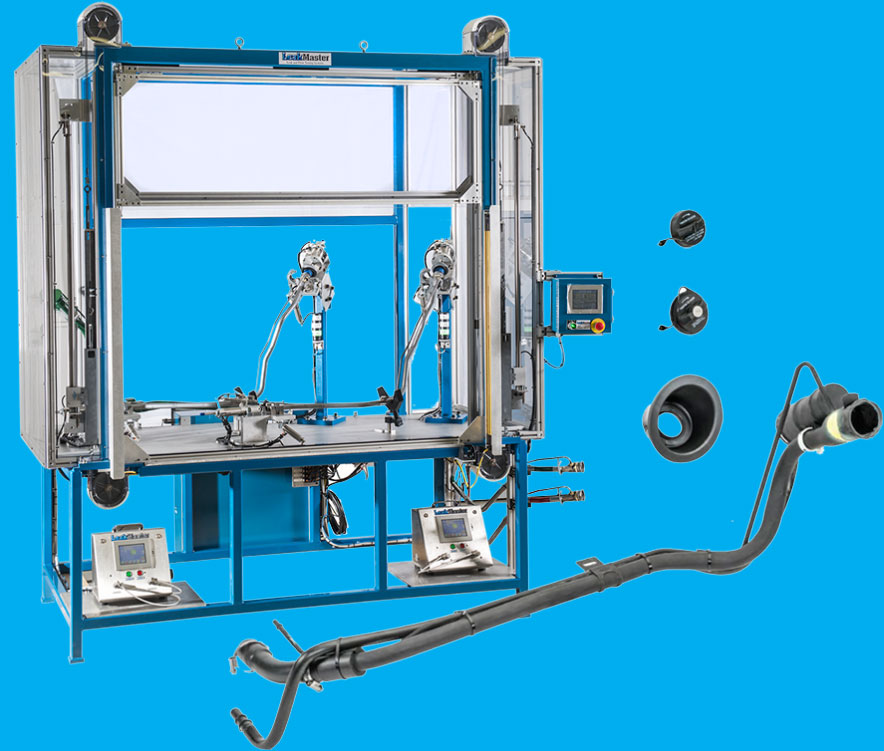 Contact us today to discuss your leak testing application.